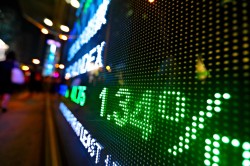 Peoples Bancorp of North Carolina, Inc. (NASDAQ:PEBK) announced a quarterly dividend on Monday, May 21st, Wall Street Journal reports. Stockholders of record on Monday, June 4th will be given a dividend of 0.13 per share by the bank on Friday, June 15th. This represents a $0.52 dividend on an annualized basis and a dividend yield of 1.60%. The ex-dividend date of this dividend is Friday, June 1st.
Shares of NASDAQ:PEBK opened at $32.49 on Friday. The company has a debt-to-equity ratio of 0.18, a quick ratio of 0.88 and a current ratio of 0.88. Peoples Bancorp of North Carolina has a 52-week low of $26.32 and a 52-week high of $39.73. The stock has a market capitalization of $192.99 million, a PE ratio of 17.91 and a beta of 0.46.
In other news, Director James S. Abernethy sold 1,000 shares of Peoples Bancorp of North Carolina stock in a transaction that occurred on Friday, April 27th. The shares were sold at an average price of $30.50, for a total value of $30,500.00. Following the completion of the transaction, the director now owns 67,997 shares in the company, valued at $2,073,908.50. The transaction was disclosed in a filing with the Securities & Exchange Commission, which is accessible through this hyperlink. 11.17% of the stock is owned by company insiders.
Peoples Bancorp of North Carolina Company Profile
Peoples Bancorp of North Carolina, Inc operates as the holding company for Peoples Bank that provides various banking products and services to individuals and small to medium-sized businesses. It offers various deposit products. The company's loan products comprise commercial real estate, commercial, construction and land development, single-family residential, residential mortgage, individual taxpayer identification number mortgage loans, and consumer loans, as well as agricultural loans.
Receive News & Ratings for Peoples Bancorp of North Carolina Daily - Enter your email address below to receive a concise daily summary of the latest news and analysts' ratings for Peoples Bancorp of North Carolina and related companies with MarketBeat.com's FREE daily email newsletter.