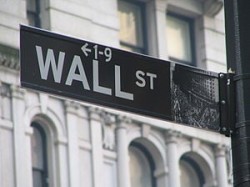 MS International (LON:MSI) announced its quarterly earnings data on Wednesday, June 6th. The company reported GBX 20.50 ($0.27) earnings per share for the quarter, Bloomberg Earnings reports. MS International had a return on equity of 8.65% and a net margin of 3.71%.
Shares of LON MSI opened at GBX 231 ($3.08) on Friday. MS International has a 1-year low of GBX 153 ($2.04) and a 1-year high of GBX 220 ($2.93).
The company also recently disclosed a dividend, which will be paid on Tuesday, July 24th. Investors of record on Thursday, June 21st will be issued a dividend of GBX 6.50 ($0.09) per share. This represents a dividend yield of 2.78%. This is a boost from MS International's previous dividend of $1.75. The ex-dividend date is Thursday, June 21st.
In related news, insider David Pyle purchased 14,000 shares of the firm's stock in a transaction on Friday, April 6th. The shares were acquired at an average cost of GBX 180 ($2.40) per share, with a total value of £25,200 ($33,550.79).
MS International Company Profile
MS INTERNATIONAL plc designs, manufactures, sells, and services engineering products in Europe, North America, and internationally. It operates through Defence, Forgings, Petrol Station Superstructures, and Petrol Station Branding divisions. The company offers defense equipment and open die forgings.
Receive News & Ratings for MS International Daily - Enter your email address below to receive a concise daily summary of the latest news and analysts' ratings for MS International and related companies with MarketBeat.com's FREE daily email newsletter.