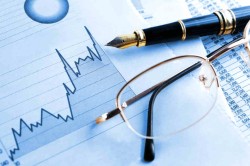 Friedman Industries (NYSEAMERICAN:FRD) announced its quarterly earnings results on Thursday. The company reported $0.31 earnings per share for the quarter, Bloomberg Earnings reports. The company had revenue of $43.96 million for the quarter. Friedman Industries had a net margin of 1.19% and a return on equity of 2.05%.
Shares of NYSEAMERICAN FRD opened at $8.10 on Friday. Friedman Industries has a twelve month low of $5.15 and a twelve month high of $10.22.
Friedman Industries Company Profile
Friedman Industries, Incorporated engages in steel processing, pipe manufacturing and processing, and steel and pipe distribution activities in the United States. The company purchases hot-rolled steel coils; processes the coils into flat, finished sheet, and plate; and sells these products on a wholesale basis.
Receive News & Ratings for Friedman Industries Daily - Enter your email address below to receive a concise daily summary of the latest news and analysts' ratings for Friedman Industries and related companies with MarketBeat.com's FREE daily email newsletter.