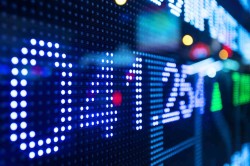 Pacific Grove Capital LP lowered its stake in Gores Holdings II Inc (NASDAQ:GSHTU) by 1.5% in the 1st quarter, according to its most recent disclosure with the SEC. The fund owned 469,787 shares of the company's stock after selling 7,313 shares during the quarter. Gores Holdings II accounts for 1.7% of Pacific Grove Capital LP's portfolio, making the stock its 22nd biggest position. Pacific Grove Capital LP's holdings in Gores Holdings II were worth $5,003,000 as of its most recent filing with the SEC.
Separately, Deutsche Bank AG raised its holdings in shares of Gores Holdings II by 57.6% during the fourth quarter. Deutsche Bank AG now owns 176,611 shares of the company's stock valued at $1,829,000 after acquiring an additional 64,541 shares in the last quarter.
Shares of Gores Holdings II stock opened at $10.73 on Friday. Gores Holdings II Inc has a 52 week low of $10.25 and a 52 week high of $11.08.
Gores Holdings II Company Profile
Gores Holdings II, Inc is a blank check company. The Company is formed for the purpose of effecting a merger, capital stock exchange, asset acquisition, stock purchase, reorganization or similar business combination with one or more businesses. The Company has not identified any business combination target and has not initiated any discussions, directly or indirectly, with any business combination target.
Receive News & Ratings for Gores Holdings II Daily - Enter your email address below to receive a concise daily summary of the latest news and analysts' ratings for Gores Holdings II and related companies with MarketBeat.com's FREE daily email newsletter.