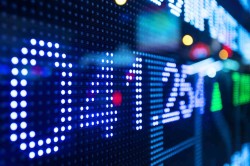 Pacific Grove Capital LP lessened its holdings in Vantage Energy Acquisition Corp (NASDAQ:VEACU) by 63.4% during the first quarter, according to the company in its most recent Form 13F filing with the Securities & Exchange Commission. The institutional investor owned 79,800 shares of the company's stock after selling 138,045 shares during the quarter. Pacific Grove Capital LP's holdings in Vantage Energy Acquisition were worth $816,000 as of its most recent SEC filing.
Separately, Cowen Inc. boosted its stake in shares of Vantage Energy Acquisition by 9.5% in the 1st quarter. Cowen Inc. now owns 1,148,332 shares of the company's stock valued at $11,747,000 after purchasing an additional 99,387 shares in the last quarter.
Shares of VEACU stock opened at $10.40 on Friday. Vantage Energy Acquisition Corp has a 52 week low of $9.97 and a 52 week high of $10.40.
About Vantage Energy Acquisition
Vantage Energy Acquisition Corp. is a blank check company. The Company is formed for the purpose of effecting a merger, capital stock exchange, asset acquisition, stock purchase, reorganization or similar business combination with one or more businesses. The Company's focus is to identify and acquire a business in the upstream oil and gas industry in North America.
Receive News & Ratings for Vantage Energy Acquisition Daily - Enter your email address below to receive a concise daily summary of the latest news and analysts' ratings for Vantage Energy Acquisition and related companies with MarketBeat.com's FREE daily email newsletter.