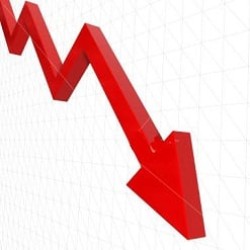 ValuEngine downgraded shares of Freedom (OTCMKTS:FRHC) from a buy rating to a hold rating in a research note released on Wednesday.
OTCMKTS:FRHC opened at $6.92 on Wednesday. Freedom has a one year low of $1.28 and a one year high of $8.03. The company has a debt-to-equity ratio of 1.34, a quick ratio of 5.29 and a current ratio of 5.29. The firm has a market capitalization of $397.53 million, a price-to-earnings ratio of 3.48 and a beta of -1.41.
About Freedom
Freedom Holding Corp. engages in the securities brokerage, financial services, and banking businesses in Russia and Kazakhstan. The company was formerly known as BMB Munai, Inc and changed its name to Freedom Holding Corp. Freedom Holding Corp. was incorporated in 1981 and is based in Almaty, Kazakhstan.
See Also: Closed-End Mutual Funds
To view ValuEngine's full report, visit ValuEngine's official website.
Receive News & Ratings for Freedom Daily - Enter your email address below to receive a concise daily summary of the latest news and analysts' ratings for Freedom and related companies with MarketBeat.com's FREE daily email newsletter.