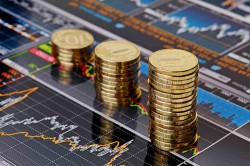 Investment analysts at BMO Capital Markets began coverage on shares of Aquestive Therapeutics (NASDAQ:AQST) in a research report issued on Monday, The Fly reports. The firm set an "outperform" rating on the stock.
Shares of AQST opened at $16.00 on Monday. Aquestive Therapeutics has a 1-year low of $14.75 and a 1-year high of $19.30.
In other Aquestive Therapeutics news, Director Douglas K. Bratton purchased 165,000 shares of the firm's stock in a transaction on Tuesday, July 24th. The shares were purchased at an average cost of $15.00 per share, with a total value of $2,475,000.00. The purchase was disclosed in a document filed with the Securities & Exchange Commission, which is accessible through this link.
Aquestive Therapeutics Company Profile
There is no company description available for Aquestive Therapeutics Inc
Featured Article: Stock Symbol

Receive News & Ratings for Aquestive Therapeutics Daily - Enter your email address below to receive a concise daily summary of the latest news and analysts' ratings for Aquestive Therapeutics and related companies with MarketBeat.com's FREE daily email newsletter.