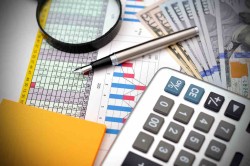 Legend Power Systems (CVE:LPS) will be releasing its earnings data after the market closes on Thursday, August 23rd.
Legend Power Systems (CVE:LPS) last announced its quarterly earnings results on Thursday, May 24th. The company reported C($0.01) earnings per share (EPS) for the quarter, meeting the consensus estimate of C($0.01). Legend Power Systems had a negative net margin of 90.59% and a negative return on equity of 104.98%. The firm had revenue of C$1.92 million during the quarter, compared to the consensus estimate of C$1.44 million.
Shares of LPS stock opened at C$0.55 on Tuesday. Legend Power Systems has a 12-month low of C$0.49 and a 12-month high of C$1.19.
Legend Power Systems Company Profile
Legend Power Systems Inc, together with its subsidiaries, operates as an electrical energy conservation company in Canada and the United States. It develops, manufactures, and markets electrical harmonizer, a patented energy conservation device designed to provide energy savings through voltage optimization to commercial and industrial customers.
Featured Article: Dividend
Receive News & Ratings for Legend Power Systems Daily - Enter your email address below to receive a concise daily summary of the latest news and analysts' ratings for Legend Power Systems and related companies with MarketBeat.com's FREE daily email newsletter.