Terra Firma Capital Co. (CVE:TII) insider Stableview Asset Management sold 30,000 shares of the firm's stock in a transaction dated Friday, August 17th. The stock was sold at an average price of C$0.62, for a total value of C$18,600.00.
Shares of TII stock opened at C$0.64 on Tuesday. Terra Firma Capital Co. has a twelve month low of C$0.60 and a twelve month high of C$0.79.
Terra Firma Capital Company Profile
Terra Firma Capital Corporation provides real estate financings secured by investment properties and real estate developments in Canada and the United States. It arranges financings for residential buildings and mixed-use properties, as well as land for residential and commercial development, and construction projects.
Recommended Story: Stock Symbols, CUSIP and Other Stock Identifiers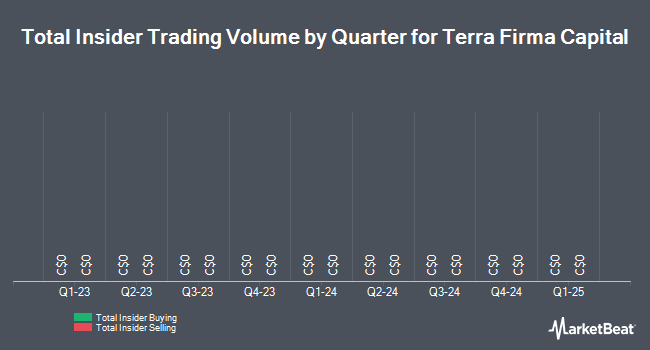 Receive News & Ratings for Terra Firma Capital Daily - Enter your email address below to receive a concise daily summary of the latest news and analysts' ratings for Terra Firma Capital and related companies with MarketBeat.com's FREE daily email newsletter.