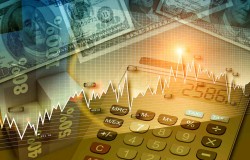 LXRandCo Inc (TSE:LXR) – Research analysts at Cormark dropped their FY2018 EPS estimates for shares of LXRandCo in a report issued on Thursday, August 16th. Cormark analyst M. Macdougall now expects that the company will post earnings per share of ($1.07) for the year, down from their prior estimate of ($0.66). Cormark also issued estimates for LXRandCo's FY2019 earnings at $0.05 EPS.
Separately, Canaccord Genuity lowered their price objective on LXRandCo from C$6.00 to C$4.00 in a research report on Monday, May 7th.
Shares of LXRandCo stock opened at C$0.29 on Monday. LXRandCo has a fifty-two week low of C$0.28 and a fifty-two week high of C$8.00.
LXRandCo Company Profile
LXRandCo, Inc operates as an omni-channel retailer of branded vintage luxury handbags and accessories. The company is involved in the sale of its products through a retail network of stores located in department stores in Canada, the United States, and Europe; wholesale operations primarily in the United States; and its own e-commerce Website.
See Also: Book Value Of Equity Per Share – BVPS Explained

Receive News & Ratings for LXRandCo Daily - Enter your email address below to receive a concise daily summary of the latest news and analysts' ratings for LXRandCo and related companies with MarketBeat.com's FREE daily email newsletter.