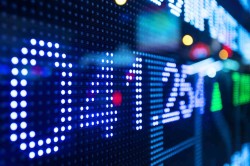 Manhattan Scientifics (OTCMKTS:MHTX) issued its earnings results on Monday. The technology company reported $0.00 earnings per share for the quarter, Zacks reports. Manhattan Scientifics had a net margin of 1,080.42% and a return on equity of 98.72%.
Manhattan Scientifics stock opened at $0.02 on Wednesday. Manhattan Scientifics has a 52 week low of $0.01 and a 52 week high of $0.04.
About Manhattan Scientifics
Manhattan Scientifics, Inc, a technology incubator company, focuses on the technology transfer and commercialization of transformative technologies in the areas of nanotechnology applications in medicine in the United States. It develops cancer detection technology and nanostructured metal technologies.
Further Reading: Marijuana Stocks Investing Considerations

Receive News & Ratings for Manhattan Scientifics Daily - Enter your email address below to receive a concise daily summary of the latest news and analysts' ratings for Manhattan Scientifics and related companies with MarketBeat.com's FREE daily email newsletter.