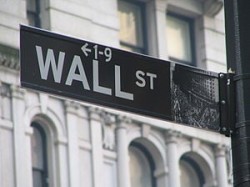 Ur-Energy Inc. (TSE:URE) (NYSE:URG) – B. Riley lowered their Q3 2018 EPS estimates for Ur-Energy in a research report issued on Wednesday, August 15th. B. Riley analyst L. Pipes now anticipates that the company will earn ($0.04) per share for the quarter, down from their previous forecast of ($0.03). B. Riley also issued estimates for Ur-Energy's Q4 2018 earnings at ($0.05) EPS, Q3 2019 earnings at ($0.05) EPS, Q4 2019 earnings at ($0.05) EPS, FY2019 earnings at ($0.01) EPS and FY2020 earnings at ($0.07) EPS.
Ur-Energy (TSE:URE) (NYSE:URG) last posted its earnings results on Friday, July 27th. The company reported C$0.03 earnings per share (EPS) for the quarter, beating analysts' consensus estimates of C($0.01) by C$0.04. Ur-Energy had a negative return on equity of 27.83% and a negative net margin of 25.68%. The business had revenue of C$4.91 million during the quarter, compared to analyst estimates of C$7.95 million.
URE stock opened at C$0.95 on Monday. Ur-Energy has a 1 year low of C$0.62 and a 1 year high of C$1.13.
Ur-Energy Company Profile
Ur-Energy Inc engages in the acquisition, exploration, development, and operation of uranium mineral properties. The company holds interests in 13 projects located in the United States. Its principal property is the Lost Creek project comprising a total of approximately 1,900 unpatented mining claims and 3 Wyoming mineral leases covering an area of approximately 37,500 acres located in the Great Divide Basin, Wyoming.
See Also: Stock Symbols and CUSIP Explained

Receive News & Ratings for Ur-Energy Daily - Enter your email address below to receive a concise daily summary of the latest news and analysts' ratings for Ur-Energy and related companies with MarketBeat.com's FREE daily email newsletter.