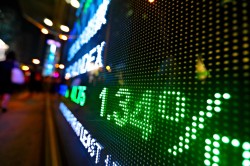 Magellan Gold Corp (OTCMKTS:MAGE) major shareholder John D. Gibbs purchased 4,500,000 shares of the company's stock in a transaction dated Wednesday, August 29th. The shares were bought at an average price of $0.02 per share, for a total transaction of $90,000.00. The acquisition was disclosed in a legal filing with the Securities & Exchange Commission, which is available through this hyperlink. Large shareholders that own at least 10% of a company's shares are required to disclose their transactions with the SEC.
Shares of Magellan Gold stock remained flat at $$0.02 on Thursday. The stock had a trading volume of 380,903 shares, compared to its average volume of 80,075. Magellan Gold Corp has a fifty-two week low of $0.01 and a fifty-two week high of $0.10.
About Magellan Gold
Magellan Gold Corporation, an exploration stage company, engages in the acquisition and exploration of mineral resources in Arizona, California, Nevada, and Mexico. The company explores for silver, lead, and zinc deposits. It holds an interest in the Silver District project area that consists of 87 unpatented lode mining claims, 6 patented lode claims, an Arizona State Exploration Permit of 334.85 acres, and 23 unpatented mill site claims covering an area of approximately 2,000 acres located north of Yuma in southwest Arizona.
Read More: Earnings Per Share

Receive News & Ratings for Magellan Gold Daily - Enter your email address below to receive a concise daily summary of the latest news and analysts' ratings for Magellan Gold and related companies with MarketBeat.com's FREE daily email newsletter.