Red Eagle Mining Corp (TSE:R) Director Ian Slater acquired 1,000,000 shares of the business's stock in a transaction that occurred on Monday, August 27th. The shares were purchased at an average cost of C$0.12 per share, for a total transaction of C$120,000.00.
R stock traded down C$0.01 during trading on Thursday, hitting C$0.09. 181,000 shares of the stock traded hands, compared to its average volume of 413,104. Red Eagle Mining Corp has a 1 year low of C$0.06 and a 1 year high of C$0.36.
Red Eagle Mining Company Profile
Red Eagle Mining Corporation engages in the exploration and development of mineral properties in Canada and Colombia. The company owns 100% interest in the Santa Rosa Gold Project located in Antioquia, Colombia, as well as holds 100% interests in the Vetas Gold, California Gold, and Santa Ana Silver Projects.
Read More: Marijuana Stocks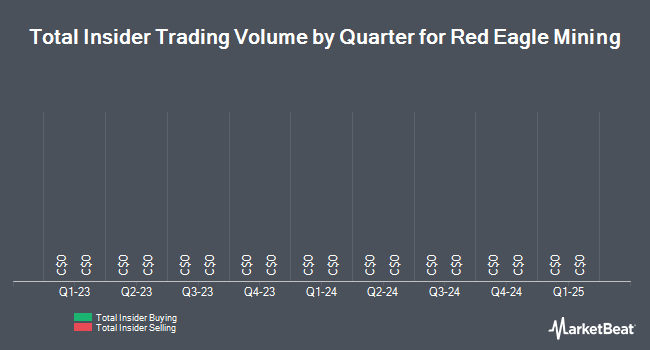 Receive News & Ratings for Red Eagle Mining Daily - Enter your email address below to receive a concise daily summary of the latest news and analysts' ratings for Red Eagle Mining and related companies with MarketBeat.com's FREE daily email newsletter.