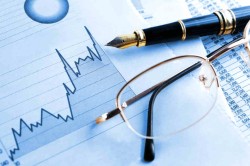 Livexlive Media Inc (OTCMKTS:LIVX) CEO Robert S. Ellin purchased 3,200 shares of the stock in a transaction on Wednesday, August 29th. The shares were purchased at an average price of $4.50 per share, with a total value of $14,400.00. The purchase was disclosed in a document filed with the SEC, which can be accessed through the SEC website.
Shares of Livexlive Media stock traded up $0.09 during trading hours on Thursday, hitting $4.49. The company had a trading volume of 28,800 shares, compared to its average volume of 84,830. Livexlive Media Inc has a twelve month low of $3.43 and a twelve month high of $11.11.
Livexlive Media (OTCMKTS:LIVX) last issued its earnings results on Tuesday, August 14th. The company reported ($0.21) earnings per share (EPS) for the quarter, missing the consensus estimate of ($0.12) by ($0.09). The firm had revenue of $7.59 million for the quarter, compared to analyst estimates of $7.70 million.
Several research analysts have recently issued reports on LIVX shares. Zacks Investment Research cut shares of Livexlive Media from a "hold" rating to a "sell" rating in a report on Tuesday, August 21st. JMP Securities upped their target price on shares of Livexlive Media from $5.00 to $6.00 and gave the company a "market outperform" rating in a report on Friday, August 17th.
Institutional investors have recently made changes to their positions in the business. Bank of New York Mellon Corp purchased a new position in shares of Livexlive Media in the 2nd quarter valued at about $109,000. BlackRock Inc. acquired a new stake in Livexlive Media in the 2nd quarter valued at about $3,142,000. Balter Liquid Alternatives LLC acquired a new stake in Livexlive Media in the 2nd quarter valued at about $145,000. Finally, Millennium Management LLC acquired a new stake in Livexlive Media in the 1st quarter valued at about $268,000.
Livexlive Media Company Profile
LiveXLive Media, Inc, formerly Loton, Corp., is global music streaming network company. The Company is focused on live music and music-related video content. It operates an online destination for music fans to enjoy live performances from music venues and music festivals around the world, such as Rock in Rio, Outside Lands Music and Arts Festival and Hangout Music Festival, as well as original content, artist exclusives and industry interviews.
See Also: Hedge Funds – Risk or Reward?

Receive News & Ratings for Livexlive Media Daily - Enter your email address below to receive a concise daily summary of the latest news and analysts' ratings for Livexlive Media and related companies with MarketBeat.com's FREE daily email newsletter.