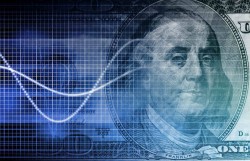 Yangaroo Inc (CVE:YOO) insider Horace Shepard Boone acquired 250,000 shares of the company's stock in a transaction that occurred on Tuesday, August 28th. The shares were acquired at an average cost of C$0.14 per share, for a total transaction of C$35,000.00.
Yangaroo stock traded up C$0.01 during trading hours on Thursday, hitting C$0.17. The stock had a trading volume of 80,200 shares, compared to its average volume of 59,181. Yangaroo Inc has a 12-month low of C$0.13 and a 12-month high of C$0.39.
About Yangaroo
Yangaroo Inc, a technology company, provides business to business (B2B) distribution of media through the Internet in the United States, Canada, and internationally. It offers Digital Media Distribution System, a B2B digital media management solution that provides an integrated work flow based digital distribution and data management solution for the entertainment and advertising industries.
Read More: Short Selling Stocks and Day Traders

Receive News & Ratings for Yangaroo Daily - Enter your email address below to receive a concise daily summary of the latest news and analysts' ratings for Yangaroo and related companies with MarketBeat.com's FREE daily email newsletter.