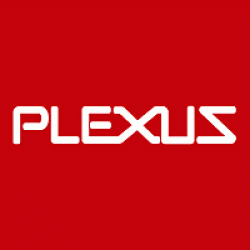 Plexus Corp. (NASDAQ:PLXS) Chairman Dean A. Foate sold 10,000 shares of the business's stock in a transaction dated Tuesday, September 4th. The stock was sold at an average price of $63.07, for a total value of $630,700.00. Following the transaction, the chairman now owns 282,640 shares in the company, valued at approximately $17,826,104.80. The sale was disclosed in a legal filing with the Securities & Exchange Commission, which is available through this link.
Shares of NASDAQ:PLXS traded down $0.38 during trading on Wednesday, hitting $62.60. The company's stock had a trading volume of 113,500 shares, compared to its average volume of 166,376. The company has a debt-to-equity ratio of 0.20, a quick ratio of 1.05 and a current ratio of 2.11. Plexus Corp. has a fifty-two week low of $50.88 and a fifty-two week high of $66.78. The stock has a market cap of $2.04 billion, a price-to-earnings ratio of 19.32 and a beta of 0.70.
Plexus (NASDAQ:PLXS) last released its quarterly earnings results on Wednesday, July 18th. The technology company reported $0.79 EPS for the quarter, missing the Thomson Reuters' consensus estimate of $0.82 by ($0.03). Plexus had a positive return on equity of 11.37% and a negative net margin of 1.11%. The business had revenue of $726.39 million during the quarter, compared to analyst estimates of $721.08 million. During the same quarter last year, the firm posted $0.74 EPS. The company's revenue was up 17.4% compared to the same quarter last year. equities research analysts predict that Plexus Corp. will post 3.15 EPS for the current year.
PLXS has been the topic of a number of recent research reports. BidaskClub cut Plexus from a "strong-buy" rating to a "buy" rating in a research note on Wednesday, July 25th. ValuEngine cut Plexus from a "buy" rating to a "hold" rating in a research note on Saturday, June 2nd. Finally, Needham & Company LLC reiterated a "buy" rating and issued a $70.00 price target on shares of Plexus in a research note on Friday, July 20th. Four equities research analysts have rated the stock with a hold rating and four have assigned a buy rating to the company's stock. Plexus has an average rating of "Buy" and an average price target of $66.20.
Large investors have recently added to or reduced their stakes in the stock. Envestnet Asset Management Inc. lifted its stake in shares of Plexus by 281.1% in the first quarter. Envestnet Asset Management Inc. now owns 3,224 shares of the technology company's stock worth $185,000 after acquiring an additional 2,378 shares in the last quarter. Cambridge Investment Research Advisors Inc. acquired a new position in shares of Plexus in the second quarter worth about $205,000. Jane Street Group LLC acquired a new position in shares of Plexus in the second quarter worth about $214,000. Koch Industries Inc. acquired a new position in shares of Plexus in the first quarter worth about $220,000. Finally, WINTON GROUP Ltd bought a new stake in Plexus in the first quarter valued at about $244,000. Institutional investors and hedge funds own 93.85% of the company's stock.
Plexus Company Profile
Plexus Corp., together with its subsidiaries, provides electronic manufacturing services in the Americas, Europe, the Middle East, Africa, and the Asia-Pacific. It offers product conceptualization solutions; and product design and value-engineering solutions, including program management, feasibility studies, specification development for product features and functionality, circuit design, field programmable gate array design, printed circuit board layout, embedded software design, mechanical design, test specifications development and product verification testing, and automated production solutions and complex automation design.
Recommended Story: Diversification For Individual Investors

Receive News & Ratings for Plexus Daily - Enter your email address below to receive a concise daily summary of the latest news and analysts' ratings for Plexus and related companies with MarketBeat.com's FREE daily email newsletter.