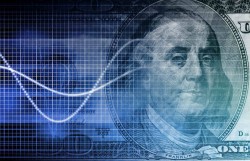 Filta Group (LON:FLTA) released its quarterly earnings data on Tuesday. The company reported GBX 3 ($0.04) EPS for the quarter, Bloomberg Earnings reports.
Shares of Filta Group stock remained flat at $GBX 239 ($3.08) during trading on Thursday. The company had a trading volume of 5,976 shares.
The firm also recently disclosed a dividend, which will be paid on Friday, September 28th. Investors of record on Thursday, September 13th will be given a dividend of GBX 0.72 ($0.01) per share. The ex-dividend date of this dividend is Thursday, September 13th. This is a boost from Filta Group's previous dividend of $0.65. This represents a dividend yield of 0.32%.
Filta Group Company Profile
Filta Group Holdings plc, through its subsidiaries, franchises on-site environmental kitchen solutions in the United Kingdom, the United States, Canada, and Germany. The company offers FiltaFry, which provides fryer management services, including the on-site micro-filtration, and removal and replacement of cooking oil; Fita-Seal for the on-site replacement of refrigerator and freezer door seals; and FiltaGMG, a drain related services comprising live bacteria drain dosing and installation, and servicing of grease recovery units.
Featured Article: Book Value Per Share – BVPS
Receive News & Ratings for Filta Group Daily - Enter your email address below to receive a concise daily summary of the latest news and analysts' ratings for Filta Group and related companies with MarketBeat.com's FREE daily email newsletter.