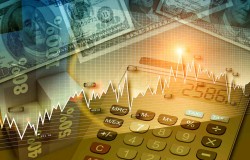 Mitcham Industries (NASDAQ:MIND) issued its quarterly earnings data on Wednesday. The company reported ($0.41) EPS for the quarter, topping analysts' consensus estimates of ($0.49) by $0.08, Fidelity Earnings reports. Mitcham Industries had a negative net margin of 64.90% and a negative return on equity of 36.65%. The business had revenue of $8.35 million for the quarter.
Shares of NASDAQ:MIND traded down $0.04 during midday trading on Thursday, reaching $4.11. 8,899 shares of the company were exchanged, compared to its average volume of 9,019. Mitcham Industries has a fifty-two week low of $2.86 and a fifty-two week high of $4.57.
In related news, CEO Robert P. Capps acquired 10,000 shares of the company's stock in a transaction that occurred on Tuesday, July 31st. The shares were acquired at an average cost of $3.99 per share, for a total transaction of $39,900.00. Following the completion of the acquisition, the chief executive officer now directly owns 41,930 shares in the company, valued at approximately $167,300.70. The purchase was disclosed in a filing with the Securities & Exchange Commission, which is accessible through this hyperlink. Company insiders own 9.80% of the company's stock.
Mitcham Industries Company Profile
Mitcham Industries, Inc, through its subsidiaries, provides technology to the oceanographic, hydrographic, defense, seismic and maritime security industries worldwide. The company operates in two segments, Marine Technology Products, and Equipment Leasing. The Marine Technology Products segment develops, manufactures, and sells proprietary products.
Featured Article: What is the Book Value of a Share?

Receive News & Ratings for Mitcham Industries Daily - Enter your email address below to receive a concise daily summary of the latest news and analysts' ratings for Mitcham Industries and related companies with MarketBeat.com's FREE daily email newsletter.