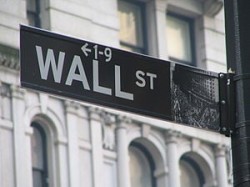 Investment analysts at Oppenheimer initiated coverage on shares of Vaccinex (NASDAQ:VCNX) in a research note issued on Tuesday, MarketBeat Ratings reports. The firm set a "buy" rating and a $22.00 price target on the stock. Oppenheimer's target price would suggest a potential upside of 120.00% from the company's previous close.
Separately, BTIG Research started coverage on Vaccinex in a report on Tuesday. They issued a "buy" rating on the stock.
NASDAQ:VCNX opened at $10.00 on Tuesday. Vaccinex has a 12-month low of $9.05 and a 12-month high of $12.00.
In other Vaccinex news, Director Albert Friedberg acquired 2,458,333 shares of the company's stock in a transaction that occurred on Monday, August 13th. The shares were purchased at an average price of $12.00 per share, with a total value of $29,499,996.00. The acquisition was disclosed in a filing with the Securities & Exchange Commission, which is available through the SEC website.
About Vaccinex
Vaccinex, Inc operates as a clinical-stage biotechnology company. It engages in the discovery and development of bio therapeutics to treat serious diseases and conditions with unmet medical needs, including cancer, neurodegenerative diseases, and autoimmune disorders. Its lead product candidate is VX15 that is in Phase Ib/II clinical trials for the treatment of advanced solid tumors, including non-small cell lung cancer, osteosarcoma, and melanoma; and Phase II clinical trials for the treatment of Huntington's disease.
Recommended Story: Price to Earnings Ratio (PE), For Valuing Stocks
Receive News & Ratings for Vaccinex Daily - Enter your email address below to receive a concise daily summary of the latest news and analysts' ratings for Vaccinex and related companies with MarketBeat.com's FREE daily email newsletter.