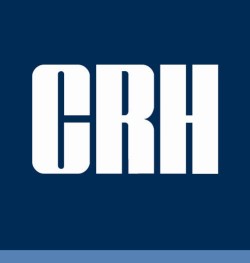 CRH (LON:CRH) has been given a GBX 2,633 ($33.97) target price by equities research analysts at Sanford C. Bernstein in a research note issued on Wednesday. The brokerage presently has a "neutral" rating on the stock. Sanford C. Bernstein's price objective would suggest a potential upside of 4.90% from the stock's previous close.
CRH has been the topic of a number of other reports. UBS Group set a GBX 3,125 ($40.31) target price on shares of CRH and gave the company a "buy" rating in a research note on Wednesday, June 6th. Numis Securities lowered shares of CRH to a "hold" rating in a research note on Monday, June 4th. Societe Generale set a GBX 3,500 ($45.15) target price on shares of CRH and gave the company a "buy" rating in a research note on Friday, June 1st. Finally, HSBC reiterated a "buy" rating on shares of CRH in a research note on Friday, August 17th. Four equities research analysts have rated the stock with a hold rating, four have assigned a buy rating and one has issued a strong buy rating to the company's stock. The stock presently has an average rating of "Buy" and an average price target of GBX 2,988.83 ($38.56).
CRH stock opened at GBX 2,510 ($32.38) on Wednesday. CRH has a 1-year low of GBX 2,297.70 ($29.64) and a 1-year high of GBX 2,955 ($38.12).
CRH Company Profile
CRH plc, through its subsidiaries, manufactures and distributes building materials. It operates through six segments: Europe Heavyside, Europe Lightside, Europe Distribution, Americas Materials, Americas Products, and Asia. The company manufactures and supplies cement, aggregates, asphalt, lime, and readymixed concrete and concrete products; and construction accessories, network access and perimeter protection products, shutters and awnings, and architectural products.
Read More: Risk Tolerance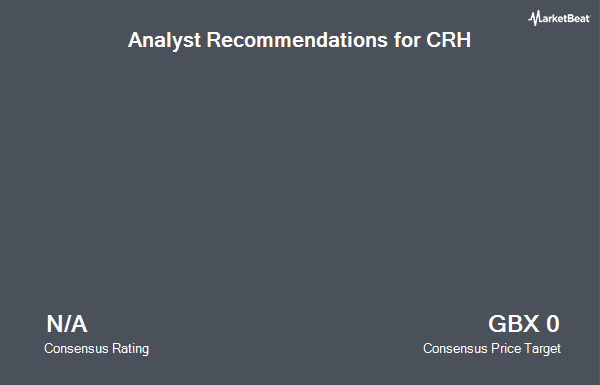 Receive News & Ratings for CRH Daily - Enter your email address below to receive a concise daily summary of the latest news and analysts' ratings for CRH and related companies with MarketBeat.com's FREE daily email newsletter.