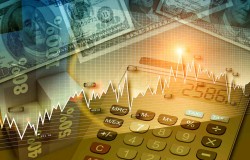 First Cobalt (CVE:FCC) had its price objective reduced by analysts at Eight Capital from C$1.40 to C$1.35 in a research note issued on Wednesday. Eight Capital's price target would indicate a potential upside of 241.77% from the stock's previous close.
FCC stock opened at C$0.40 on Wednesday. First Cobalt has a twelve month low of C$0.26 and a twelve month high of C$1.65.
In other First Cobalt news, insider Trent Mell bought 60,000 shares of First Cobalt stock in a transaction on Wednesday, June 27th. The shares were acquired at an average price of C$0.46 per share, for a total transaction of C$27,600.00. In the last quarter, insiders acquired 259,000 shares of company stock worth $123,480.
About First Cobalt
First Cobalt Corp. engages in the acquisition and exploration of resource properties. The company's principal assets include the Greater Cobalt project, including the cobalt north, south, and central camps located in Ontario, Canada; and the Iron Creek project that is situated in Idaho, the United States.
Further Reading: Trading Strategy Methods for Individual Investors

Receive News & Ratings for First Cobalt Daily - Enter your email address below to receive a concise daily summary of the latest news and analysts' ratings for First Cobalt and related companies with MarketBeat.com's FREE daily email newsletter.