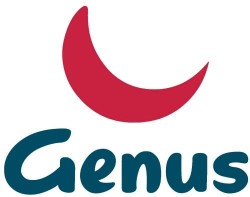 Peel Hunt cut shares of Genus (LON:GNS) to a hold rating in a report released on Thursday. Peel Hunt currently has GBX 2,600 ($33.54) price objective on the stock.
A number of other equities research analysts have also commented on GNS. Liberum Capital restated a hold rating on shares of Genus in a report on Wednesday, June 27th. Kepler Capital Markets raised their price objective on shares of Genus from GBX 2,353 ($30.35) to GBX 2,470 ($31.86) and gave the stock a hold rating in a report on Wednesday, July 4th. Five investment analysts have rated the stock with a hold rating and one has assigned a buy rating to the company. The stock currently has an average rating of Hold and an average target price of GBX 2,273.33 ($29.33).
Shares of LON:GNS traded down GBX 98 ($1.26) during midday trading on Thursday, reaching GBX 2,444 ($31.53). 156,484 shares of the company were exchanged, compared to its average volume of 78,154. Genus has a fifty-two week low of GBX 1,652 ($21.31) and a fifty-two week high of GBX 2,597 ($33.50).
The business also recently disclosed a dividend, which will be paid on Friday, November 30th. Investors of record on Thursday, November 15th will be issued a dividend of GBX 17.90 ($0.23) per share. This represents a dividend yield of 0.7%. This is a positive change from Genus's previous dividend of $8.10. The ex-dividend date of this dividend is Thursday, November 15th.
In other Genus news, insider Lesley Knox bought 2,000 shares of the firm's stock in a transaction that occurred on Monday, June 11th. The stock was acquired at an average price of GBX 2,670 ($34.44) per share, with a total value of £53,400 ($68,885.45).
About Genus
Genus plc, together with its subsidiaries, engages in the application of quantitative genetics and biotechnology for animal breeding in the porcine and bovine sectors. It operates through three segments: Genus PIC, Genus ABS, and Research and Development. The company sells sows, boars, and semen under the PIC name to breed pigs with various characteristics for pork production.
Recommended Story: Asset Allocation Models, Which is Right For You?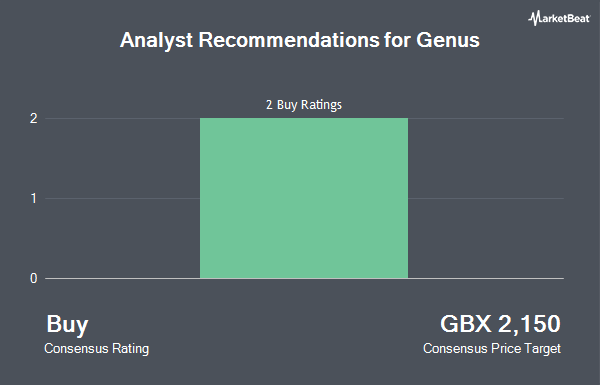 Receive News & Ratings for Genus Daily - Enter your email address below to receive a concise daily summary of the latest news and analysts' ratings for Genus and related companies with MarketBeat.com's FREE daily email newsletter.