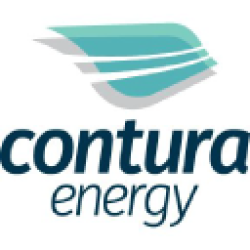 Contura Energy (OTCMKTS:CNTE) had its target price upped by B. Riley from $88.00 to $89.00 in a research note issued to investors on Friday morning, MarketBeat reports. The brokerage currently has a buy rating on the energy company's stock.
A number of other equities research analysts have also commented on the company. Zacks Investment Research lowered Contura Energy from a hold rating to a sell rating in a research report on Tuesday, July 31st. ValuEngine raised Contura Energy from a sell rating to a hold rating in a research report on Monday, June 18th. One investment analyst has rated the stock with a hold rating, three have assigned a buy rating and one has assigned a strong buy rating to the stock. The stock has an average rating of Buy and an average price target of $86.67.
OTCMKTS:CNTE traded down $0.49 during mid-day trading on Friday, hitting $76.50. The company had a trading volume of 6,684 shares, compared to its average volume of 48,962. Contura Energy has a fifty-two week low of $54.00 and a fifty-two week high of $80.00. The firm has a market capitalization of $827.68 million, a price-to-earnings ratio of 7.99 and a beta of 1.10.
Contura Energy Company Profile
Contura Energy, Inc extracts, processes, and markets steam and metallurgical coal to electric utilities, steel and coke producers, and industrial customers in the United States and internationally. The company operates in three segments: Central Appalachia Operations, Northern Appalachia Operations, and Trading and Logistics.
Featured Article: Relative Strength Index
Receive News & Ratings for Contura Energy Daily - Enter your email address below to receive a concise daily summary of the latest news and analysts' ratings for Contura Energy and related companies with MarketBeat.com's FREE daily email newsletter.