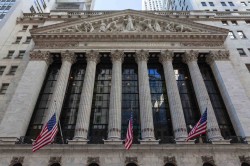 Haynes Publishing Group (LON:HYNS) announced its quarterly earnings results on Wednesday. The company reported GBX 13.20 ($0.17) earnings per share (EPS) for the quarter, missing analysts' consensus estimates of GBX 14 ($0.18) by GBX (0.80) (($0.01)), Digital Look Earnings reports. Haynes Publishing Group had a net margin of 3.89% and a return on equity of 6.10%.
Haynes Publishing Group stock remained flat at $GBX 201 ($2.59) during mid-day trading on Friday. The company had a trading volume of 2,102 shares, compared to its average volume of 2,059. Haynes Publishing Group has a 12 month low of GBX 148 ($1.91) and a 12 month high of GBX 230 ($2.97).
The company also recently disclosed a dividend, which will be paid on Thursday, November 15th. Investors of record on Thursday, October 25th will be given a dividend of GBX 4 ($0.05) per share. This represents a yield of 1.9%. The ex-dividend date of this dividend is Thursday, October 25th. This is a boost from Haynes Publishing Group's previous dividend of $3.50.
In other news, insider Eddie Bell acquired 10,946 shares of Haynes Publishing Group stock in a transaction that occurred on Wednesday, September 5th. The stock was bought at an average price of GBX 205 ($2.64) per share, for a total transaction of £22,439.30 ($28,946.47).
Haynes Publishing Group Company Profile
Haynes Publishing Group P.L.C. publishes and sells automotive and motorcycle repair manuals in the United Kingdom, Europe, North America, and Australia. The company publishes DIY repair manuals for cars and motorcycles in printed and digital formats in English and Spanish languages under the Haynes, Chilton, Clymer, Gregory, and Intertec brands; and supplies technical data to the European professional automotive aftermarket, which is delivered digitally in approximately 25 different languages.
See Also: Do Tariffs Work?

Receive News & Ratings for Haynes Publishing Group Daily - Enter your email address below to receive a concise daily summary of the latest news and analysts' ratings for Haynes Publishing Group and related companies with MarketBeat.com's FREE daily email newsletter.