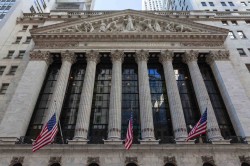 Diversified Royalty Corp (TSE:DIV) Director Lorraine Ray Mclachlan acquired 3,500 shares of Diversified Royalty stock in a transaction dated Thursday, September 6th. The shares were acquired at an average price of C$3.20 per share, with a total value of C$11,200.00.
Shares of TSE:DIV traded up C$0.03 during trading hours on Friday, hitting C$3.22. 74,900 shares of the company's stock traded hands, compared to its average volume of 149,345. Diversified Royalty Corp has a 52 week low of C$2.84 and a 52 week high of C$3.74.
The firm also recently disclosed a monthly dividend, which will be paid on Friday, September 28th. Stockholders of record on Friday, September 28th will be given a dividend of $0.0185 per share. The ex-dividend date is Thursday, September 13th. This represents a $0.22 annualized dividend and a dividend yield of 6.89%.
About Diversified Royalty
Diversified Royalty Corp., a multi-royalty corporation, engages in the acquisition of royalties from multi-location businesses and franchisors in North America. It primarily holds the Canadian and United States trademarks and other intellectual property rights related to the Original Joe's, Elephant & Castle, and State & Main restaurant businesses.
Featured Story: Leveraged Buyout (LBO)
Receive News & Ratings for Diversified Royalty Daily - Enter your email address below to receive a concise daily summary of the latest news and analysts' ratings for Diversified Royalty and related companies with MarketBeat.com's FREE daily email newsletter.