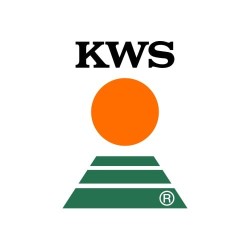 Kepler Capital Markets set a €315.00 ($366.28) price objective on KWS Saat (ETR:KWS) in a research note published on Tuesday. The brokerage currently has a neutral rating on the stock.
KWS has been the subject of several other research reports. DZ Bank reissued a neutral rating on shares of KWS Saat in a research note on Tuesday, July 24th. Nord/LB set a €320.00 ($372.09) price objective on shares of KWS Saat and gave the stock a neutral rating in a research note on Thursday, June 28th. Four equities research analysts have rated the stock with a hold rating and one has issued a buy rating to the company's stock. KWS Saat presently has a consensus rating of Hold and a consensus price target of €332.50 ($386.63).
Shares of ETR KWS opened at €342.00 ($397.67) on Tuesday. KWS Saat has a 1 year low of €282.25 ($328.20) and a 1 year high of €383.15 ($445.52).
KWS Saat Company Profile
KWS SAAT SE, together with its subsidiaries, engages in the development, production, and distribution of seed for agriculture worldwide. The company operates in three segments: Corn, Sugarbeet, and Cereals. The Corn segment produces and distributes corn seeds, rapeseeds, soybeans, sunflowers, and sorghum.
Read More: Moving Average – How it Helps Investors in Stock Selection
Receive News & Ratings for KWS Saat Daily - Enter your email address below to receive a concise daily summary of the latest news and analysts' ratings for KWS Saat and related companies with MarketBeat.com's FREE daily email newsletter.