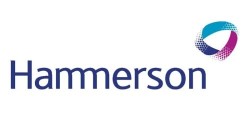 UBS Group lowered shares of Hammerson (LON:HMSO) to a neutral rating in a report issued on Wednesday morning, investing.thisismoney.co.uk reports. The brokerage currently has GBX 490 ($6.32) target price on the real estate investment trust's stock, down from their previous target price of GBX 600 ($7.74).
A number of other research analysts have also recently commented on HMSO. Liberum Capital dropped their price target on Hammerson from GBX 570 ($7.35) to GBX 540 ($6.97) and set a hold rating on the stock in a research report on Thursday, July 26th. Peel Hunt reaffirmed a hold rating on shares of Hammerson in a research report on Monday, July 23rd. Numis Securities reissued a hold rating and set a GBX 590 ($7.61) price objective on shares of Hammerson in a report on Monday, July 23rd. JPMorgan Chase & Co. reissued an overweight rating and set a GBX 700 ($9.03) price objective on shares of Hammerson in a report on Thursday, May 10th. Finally, Credit Suisse Group cut Hammerson to an underperform rating and dropped their price objective for the stock from GBX 545 ($7.03) to GBX 540 ($6.97) in a report on Wednesday, June 6th. Two research analysts have rated the stock with a sell rating, eight have assigned a hold rating and three have given a buy rating to the company's stock. Hammerson has a consensus rating of Hold and a consensus price target of GBX 552.23 ($7.12).
Shares of LON HMSO opened at GBX 447.40 ($5.77) on Wednesday. Hammerson has a one year low of GBX 430.40 ($5.55) and a one year high of £523.38 ($675.15).
Hammerson (LON:HMSO) last issued its quarterly earnings results on Tuesday, July 24th. The real estate investment trust reported GBX 15.10 ($0.19) EPS for the quarter, missing analysts' consensus estimates of GBX 15.60 ($0.20) by GBX (0.50) (($0.01)). Hammerson had a net margin of 97.06% and a return on equity of 3.36%.
The business also recently disclosed a dividend, which will be paid on Monday, October 8th. Investors of record on Thursday, August 30th will be issued a dividend of GBX 11.10 ($0.14) per share. The ex-dividend date is Thursday, August 30th. This represents a yield of 2.08%.
About Hammerson
Hammerson is a FTSE 100 owner, manager and developer of retail destinations in Europe. Our portfolio of high-quality retail property has a value of around £10.5 billion and includes 23 prime shopping centres, 17 convenient retail parks and investments in 20 premium outlet villages, through our partnership with Value Retail and the VIA Outlets joint venture.
Read More: Book Value Per Share – BVPS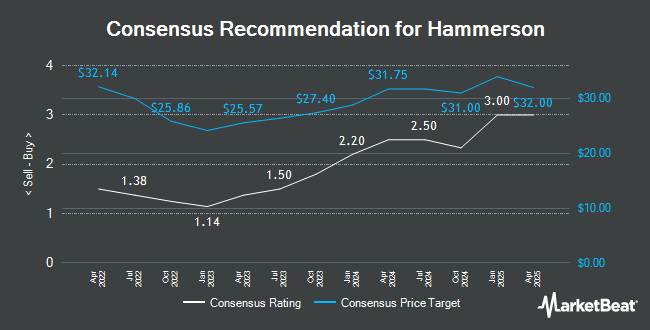 Receive News & Ratings for Hammerson Daily - Enter your email address below to receive a concise daily summary of the latest news and analysts' ratings for Hammerson and related companies with MarketBeat.com's FREE daily email newsletter.