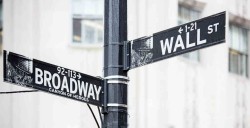 Energy Services of America Corp. (OTCMKTS:ESOA) President Douglas V. Reynolds purchased 13,895 shares of Energy Services of America stock in a transaction on Thursday, September 20th. The stock was acquired at an average cost of $1.04 per share, for a total transaction of $14,450.80. The transaction was disclosed in a document filed with the SEC, which can be accessed through this hyperlink.
Shares of OTCMKTS ESOA traded down $0.03 on Monday, hitting $1.10. The company's stock had a trading volume of 37,519 shares, compared to its average volume of 10,251. Energy Services of America Corp. has a 12-month low of $0.54 and a 12-month high of $1.21.
Energy Services of America (OTCMKTS:ESOA) last announced its quarterly earnings results on Tuesday, August 14th. The company reported $0.06 earnings per share (EPS) for the quarter. Energy Services of America had a net margin of 0.46% and a return on equity of 1.35%. The company had revenue of $29.55 million for the quarter.
Energy Services of America Company Profile
Energy Services of America Corporation provides contracting services for energy related companies in the United States. It constructs, replaces, and repairs interstate and intrastate natural gas pipelines and storage facilities for utility companies and private natural gas companies; and provides services relating to pipeline, storage facilities, and plant work for.
Further Reading: What Does Beta Mean In Stock Selection
Receive News & Ratings for Energy Services of America Daily - Enter your email address below to receive a concise daily summary of the latest news and analysts' ratings for Energy Services of America and related companies with MarketBeat.com's FREE daily email newsletter.