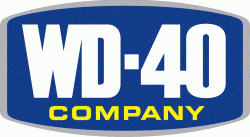 WD-40 (NASDAQ:WDFC) issued an update on its FY19 earnings guidance on Thursday morning. The company provided earnings per share (EPS) guidance of $4.51-$4.58 for the period, compared to the Thomson Reuters consensus estimate of $4.65. The company issued revenue guidance of $425-$437 million, compared to the consensus revenue estimate of $434.00 million.
WD-40 stock traded down $1.45 during midday trading on Thursday, reaching $156.50. 69,100 shares of the stock traded hands, compared to its average volume of 65,277. WD-40 has a 12-month low of $108.20 and a 12-month high of $184.25. The stock has a market capitalization of $2.39 billion, a price-to-earnings ratio of 42.07 and a beta of 0.59. The company has a debt-to-equity ratio of 0.56, a current ratio of 1.75 and a quick ratio of 1.47.
The company also recently announced a quarterly dividend, which will be paid on Wednesday, October 31st. Investors of record on Friday, October 19th will be issued a dividend of $0.54 per share. This represents a $2.16 dividend on an annualized basis and a yield of 1.38%. The ex-dividend date is Thursday, October 18th. WD-40's dividend payout ratio (DPR) is 58.06%.
A number of equities analysts recently commented on WDFC shares. B. Riley raised their target price on WD-40 from $135.00 to $152.00 and gave the company a neutral rating in a report on Wednesday, July 11th. Zacks Investment Research upgraded WD-40 from a hold rating to a buy rating and set a $177.00 price objective for the company in a research note on Sunday, July 15th. Finally, BidaskClub cut WD-40 from a strong-buy rating to a buy rating in a research note on Thursday, July 19th. One analyst has rated the stock with a sell rating, four have given a hold rating and one has given a buy rating to the company's stock. WD-40 presently has a consensus rating of Hold and a consensus price target of $142.75.
In other news, insider William B. Noble sold 2,000 shares of WD-40 stock in a transaction dated Wednesday, August 15th. The stock was sold at an average price of $166.13, for a total value of $332,260.00. The sale was disclosed in a legal filing with the Securities & Exchange Commission, which is available at this hyperlink. Company insiders own 3.62% of the company's stock.
WD-40 Company Profile
WD-40 Company engages in the development and sale of maintenance products, and homecare and cleaning products. It offers multi-purpose maintenance products, including aerosol sprays, non-aerosol trigger sprays, and in liquid-bulk form products under the WD-40 Multi-Use brand name for various consumer uses; specialty maintenance products, such as penetrants, degreasers, corrosion inhibitors, greases, lubricants, and rust removers under the WD-40 Specialist brand name; and bicycle maintenance products under the WD-40 Bike brand name comprising wet and dry chain lubricants, chain cleaners and degreasers, and foaming wash products that are designed for avid and recreational cyclists, bike enthusiasts, and mechanics.
Further Reading: What is the Dow Jones Industrial Average (DJIA)?
Receive News & Ratings for WD-40 Daily - Enter your email address below to receive a concise daily summary of the latest news and analysts' ratings for WD-40 and related companies with MarketBeat.com's FREE daily email newsletter.