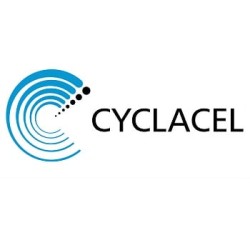 ValuEngine upgraded shares of Cyclacel Pharmaceuticals (NASDAQ:CYCC) from a hold rating to a buy rating in a research report report published on Thursday morning.
Several other equities research analysts have also recently commented on CYCC. Zacks Investment Research upgraded Cyclacel Pharmaceuticals from a sell rating to a hold rating in a research note on Tuesday, July 17th. HC Wainwright set a $7.00 target price on Cyclacel Pharmaceuticals and gave the company a buy rating in a research note on Friday, August 10th. Roth Capital started coverage on Cyclacel Pharmaceuticals in a research note on Wednesday, September 5th. They issued a buy rating and a $8.00 target price on the stock. Finally, LADENBURG THALM/SH SH started coverage on Cyclacel Pharmaceuticals in a research report on Friday, September 7th. They set a buy rating and a $6.25 price target on the stock. One investment analyst has rated the stock with a hold rating and four have given a buy rating to the company. The stock currently has an average rating of Buy and a consensus target price of $5.75.
NASDAQ CYCC traded down $0.02 during trading on Thursday, hitting $1.28. The stock had a trading volume of 100 shares, compared to its average volume of 199,512. Cyclacel Pharmaceuticals has a 12 month low of $1.14 and a 12 month high of $2.25.
Cyclacel Pharmaceuticals (NASDAQ:CYCC) last released its earnings results on Thursday, August 9th. The biotechnology company reported ($0.16) EPS for the quarter, missing the Thomson Reuters' consensus estimate of ($0.12) by ($0.04). As a group, equities analysts expect that Cyclacel Pharmaceuticals will post -0.59 EPS for the current year.
A hedge fund recently raised its stake in Cyclacel Pharmaceuticals stock. Renaissance Technologies LLC grew its stake in shares of Cyclacel Pharmaceuticals Inc (NASDAQ:CYCC) by 513.4% during the 2nd quarter, according to its most recent 13F filing with the Securities & Exchange Commission. The fund owned 91,400 shares of the biotechnology company's stock after purchasing an additional 76,500 shares during the quarter. Renaissance Technologies LLC owned about 0.76% of Cyclacel Pharmaceuticals worth $130,000 at the end of the most recent quarter. Hedge funds and other institutional investors own 5.61% of the company's stock.
About Cyclacel Pharmaceuticals
Cyclacel Pharmaceuticals, Inc, a biopharmaceutical company, develops medicines for the treatment of cancer and other proliferative diseases. The company's oncology development programs include sapacitabine, a novel orally-available nucleoside analog that is in Phase III clinical trial for the front-line treatment of acute myeloid leukemia; and Phase II clinical trial for the treatment of myelodysplastic syndromes.
Featured Story: Bear Market
To view ValuEngine's full report, visit ValuEngine's official website.
Receive News & Ratings for Cyclacel Pharmaceuticals Daily - Enter your email address below to receive a concise daily summary of the latest news and analysts' ratings for Cyclacel Pharmaceuticals and related companies with MarketBeat.com's FREE daily email newsletter.