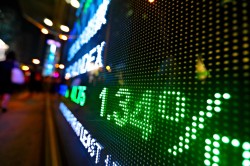 HC Wainwright restated their buy rating on shares of Uqm Technologies (NASDAQ:UQM) in a research report sent to investors on Friday morning.
Shares of NASDAQ UQM remained flat at $$1.20 during trading on Friday. 40,176 shares of the company's stock were exchanged.
Uqm Technologies (NASDAQ:UQM) last announced its earnings results on Wednesday, October 31st. The company reported ($0.02) earnings per share for the quarter, topping the Zacks' consensus estimate of ($0.03) by $0.01. The company had revenue of $4.39 million during the quarter, compared to the consensus estimate of $3.53 million.
About Uqm Technologies
UQM Technologies, Inc, together with its subsidiaries, develops, manufactures, and sells electric motors, generators, power electronic controllers, and fuel cell compressors in the United states and internationally. The company offers propulsion motors and generators, auxiliary motors, and electronic controls and DC-to-DC converters for electric, hybrid electric, plug-in hybrid electric, and fuel cell applications.
Featured Article: Do closed-end mutual funds pay dividends?

Receive News & Ratings for Uqm Technologies Daily - Enter your email address below to receive a concise daily summary of the latest news and analysts' ratings for Uqm Technologies and related companies with MarketBeat.com's FREE daily email newsletter.