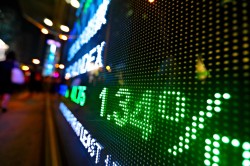 Shares of MER Telemanagement Solutions Ltd. (NASDAQ:MTSL) were up 50% during trading on Wednesday . The stock traded as high as $1.85 and last traded at $2.67. Approximately 429,523 shares were traded during mid-day trading, an increase of 249% from the average daily volume of 123,096 shares. The stock had previously closed at $1.78.
TRADEMARK VIOLATION NOTICE: This article was originally reported by Macon Daily and is owned by of Macon Daily. If you are accessing this article on another website, it was illegally copied and republished in violation of U.S. and international copyright and trademark law. The original version of this article can be accessed at https://macondaily.com/2018/11/07/mer-telemanagement-solutions-mtsl-trading-up-50.html.
About MER Telemanagement Solutions (NASDAQ:MTSL)
MER Telemanagement Solutions Ltd. provides solutions for telecommunications expense management (TEM), enterprise mobility management, and online and mobile video advertising worldwide. The company operates in three segments: Enterprise, Service Providers, and Video Advertising. It offers TEM suite software platform that helps organizations to reduce operational expenses, enhance productivity, and optimize networks and services associated with communications networks and information technology (IT).
Featured Article: Market Capitalization, Large-Caps, Mid-Caps, Small-Caps

Receive News & Ratings for MER Telemanagement Solutions Daily - Enter your email address below to receive a concise daily summary of the latest news and analysts' ratings for MER Telemanagement Solutions and related companies with MarketBeat.com's FREE daily email newsletter.