Pengrowth Energy (OTCMKTS:PGHEF) is set to issue its quarterly earnings data before the market opens on Thursday, November 8th.
Shares of OTCMKTS PGHEF opened at $0.68 on Wednesday. The company has a current ratio of 0.33, a quick ratio of 0.33 and a debt-to-equity ratio of 0.69. Pengrowth Energy has a one year low of $0.60 and a one year high of $1.20. The firm has a market capitalization of $362.37 million, a price-to-earnings ratio of -0.65 and a beta of 2.05.
Separately, ValuEngine raised Pengrowth Energy from a "sell" rating to a "hold" rating in a report on Thursday, August 2nd.
ILLEGAL ACTIVITY WARNING: "Pengrowth Energy (PGHEF) Set to Announce Quarterly Earnings on Thursday" was originally published by Macon Daily and is the sole property of of Macon Daily. If you are accessing this story on another publication, it was illegally stolen and reposted in violation of U.S. & international copyright and trademark legislation. The original version of this story can be viewed at https://macondaily.com/2018/11/07/pengrowth-energy-pghef-set-to-announce-quarterly-earnings-on-thursday.html.
Pengrowth Energy Company Profile
Pengrowth Energy Corporation engages in the acquisition, exploration, development, and production of oil and natural gas assets in Alberta, British Columbia, Saskatchewan, and Nova Scotia provinces in Canada. The company explores for crude oil, bitumen, natural gas, shale gas, and natural gas liquids.
Further Reading: How can investors find ex-dividend dates?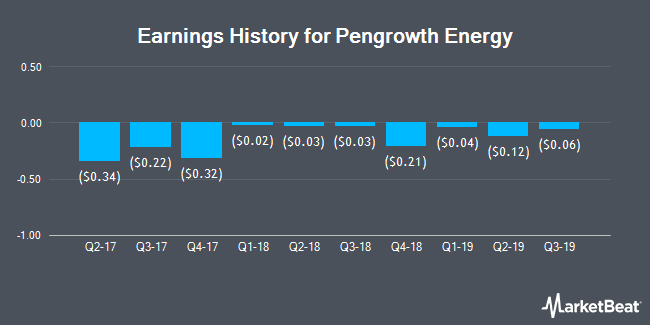 Receive News & Ratings for Pengrowth Energy Daily - Enter your email address below to receive a concise daily summary of the latest news and analysts' ratings for Pengrowth Energy and related companies with MarketBeat.com's FREE daily email newsletter.