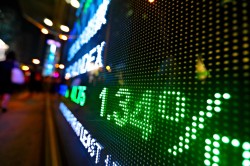 Nutrien (TSE:NTR) had its target price boosted by CIBC from C$67.00 to C$70.00 in a report issued on Wednesday morning.
Separately, Sanford C. Bernstein reduced their price target on shares of Nutrien from C$89.52 to C$88.86 in a research report on Wednesday, August 15th.
NTR opened at C$74.08 on Wednesday. The company has a debt-to-equity ratio of 50.90, a current ratio of 1.16 and a quick ratio of 0.64. Nutrien has a one year low of C$55.27 and a one year high of C$76.17.
The business also recently disclosed a quarterly dividend, which will be paid on Thursday, January 17th. Stockholders of record on Monday, December 31st will be issued a dividend of $0.566 per share. This is an increase from Nutrien's previous quarterly dividend of $0.40. This represents a $2.26 dividend on an annualized basis and a dividend yield of 3.06%. The ex-dividend date of this dividend is Friday, December 28th. Nutrien's payout ratio is currently 77.29%.
Nutrien Company Profile
Nutrien Ltd. produces and markets crop nutrients worldwide. The company offers potash, nitrogen, phosphate, and solid and liquid phosphate fertilizers; and phosphate feed, ammonium sulfate, and industrial acid products. It also retails seeds, crop protection and crop nutrient products, merchandise products, and agronomic services through operating 1,500 retail locations.
Further Reading: Growth Stocks
Receive News & Ratings for Nutrien Daily - Enter your email address below to receive a concise daily summary of the latest news and analysts' ratings for Nutrien and related companies with MarketBeat.com's FREE daily email newsletter.