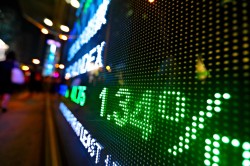 B. Riley set a $10.00 price objective on Audioeye (OTCMKTS:AEYE) in a research report report published on Thursday. The brokerage currently has a buy rating on the stock.
Shares of OTCMKTS AEYE opened at $6.30 on Thursday. Audioeye has a 12 month low of $2.88 and a 12 month high of $10.24.
An institutional investor recently bought a new position in Audioeye stock. Manatuck Hill Partners LLC purchased a new position in shares of Audioeye Inc (OTCMKTS:AEYE) in the third quarter, according to its most recent disclosure with the SEC. The firm purchased 40,000 shares of the company's stock, valued at approximately $360,000. Manatuck Hill Partners LLC owned approximately 0.53% of Audioeye at the end of the most recent reporting period.
Audioeye Company Profile
AudioEye, Inc provides Web accessibility solutions to Internet, print, broadcast, and other media to people regardless of their network connection, device, location, or disabilities in the United States. The company develops patented Internet content publication and distribution software that enables conversion of media into accessible formats, as well as allows for real time distribution on various Internet connected devices.
Featured Article: How to interpret a stock's beta number

Receive News & Ratings for Audioeye Daily - Enter your email address below to receive a concise daily summary of the latest news and analysts' ratings for Audioeye and related companies with MarketBeat.com's FREE daily email newsletter.