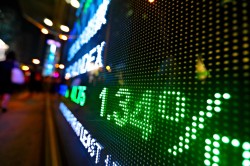 TheStreet upgraded shares of Kelso Technologies (NYSEAMERICAN:KIQ) from a d rating to a c rating in a research note issued to investors on Friday morning, TheStreetRatingsTable reports.
Kelso Technologies stock opened at $1.00 on Friday. Kelso Technologies has a 12 month low of $0.36 and a 12 month high of $1.05.
Kelso Technologies (NYSEAMERICAN:KIQ) last posted its earnings results on Thursday, March 21st. The company reported $0.01 EPS for the quarter. The firm had revenue of $4.18 million during the quarter.
Kelso Technologies Company Profile
Kelso Technologies Inc, a railroad equipment supplier, produces and sells tank car service equipment used in the loading, unloading, and containment of hazardous materials during transport in the United States and Canada. It offers external constant force spring pressure relief valves that carry hazardous and nonhazardous commodities; manway securement systems; bottom outlet valves; vacuum relief valves; emergency response kits; ETS products; truck tanker equipment; active suspension control systems for combined road-no-road vehicles; wheel cleaning systems for rail cars; and fuel loading systems, such as mechanical and non-pressurized fuel filling valves for locomotives, marine, and military applications.
Further Reading: Gross Domestic Product (GDP)
Receive News & Ratings for Kelso Technologies Daily - Enter your email address below to receive a concise daily summary of the latest news and analysts' ratings for Kelso Technologies and related companies with MarketBeat.com's FREE daily email newsletter.