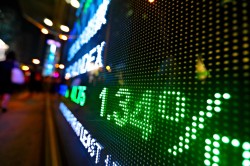 ValuEngine upgraded shares of Black Diamond Group (OTCMKTS:BDIMF) from a sell rating to a hold rating in a report issued on Wednesday morning, ValuEngine reports.
Shares of BDIMF remained flat at $$1.93 during trading hours on Wednesday. The company has a current ratio of 1.05, a quick ratio of 1.05 and a debt-to-equity ratio of 0.38. Black Diamond Group has a 52-week low of $1.22 and a 52-week high of $3.04.
About Black Diamond Group
Black Diamond Group Limited rents and sells workspace and modular workforce accommodation solutions. It operates through four segments: BOXX Modular, Black Diamond Camps & Lodging, Black Diamond Energy Services, and Black Diamond International. The BOXX Modular segment provides modular space rentals to customers in construction, real estate development, manufacturing, education, financial institutions, resource industries, and government agencies in North America.
Further Reading: Understanding Compound Annual Growth Rate (CAGR)
To view ValuEngine's full report, visit ValuEngine's official website.
Receive News & Ratings for Black Diamond Group Daily - Enter your email address below to receive a concise daily summary of the latest news and analysts' ratings for Black Diamond Group and related companies with MarketBeat.com's FREE daily email newsletter.